SKYWATCHERS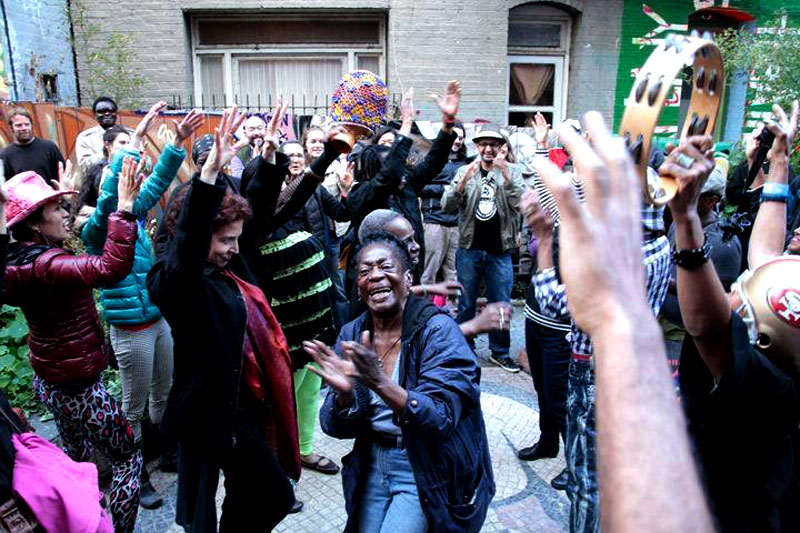 Join us this month for a film series that celebrates African American History & Power, co-hosted by Faithful Fools with Tenderloin Votes, GLIDE, and the Tenderloin Museum.

13th
Presented by Faithful Fools/TL Votes
Thursday, February 9th, 5:00 PM
LOCATION: Faithful Fools (Hyde btwn Turk & Eddy)
The Black Panthers: Vanguard of the Revolution
Presented by GLIDE
Thursday, February 16th, 5:30PM
LOCATION: GLIDE (at Ellis and Taylor)
Free Angela and All Political Prisoners
Presented by Skywatchers and the Tenderloin Museum
Wednesday, February 22nd, 5:30PM
LOCATION: Tenderloin Museum (at Leavenworth and Eddy)
All events are free. For details click here.
Find out more about participating in This Is What I Want, the annual performance festival about Desire
Find a selection of Skywatchers articles below!
Making Art, Building Community in the Tenderloin
5th Annual Skywatchers Festival: Home Is Where the Body Is
Using Dance & Performance, Skywatchers Illuminates Lives of TL Residents
Skywatchers
 program in 2011 in collaboration with Community Housing Project (CHP) and the Luggage Store. Skywatchers illuminates the lives and stories of residents of the Tenderloin who are too often reduced to statistics. Fundamentally, the project is about the connectivity that is essential to the creative process, and the vital importance and humanizing impact of making visible the stories that make us who we are. We engage residents as storytellers, co-creators, performers, and audience members— working in close collaboration with ABD dancers and associated artists—in the creation of performance pieces that reflect the richness and complexity of their stories."
For more information contact Senior Program Manager, Clara Pinsky at clara@abdproductions.org
Skywatchers Gallery