SKYWATCHERS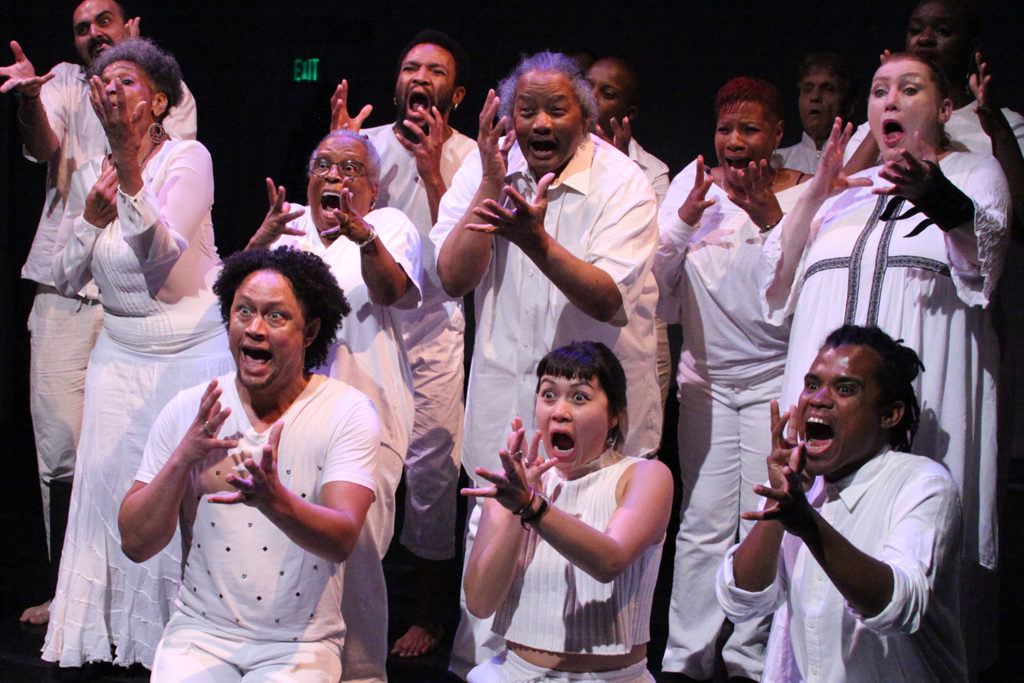 About:
What began in 2011 in the tenant lounge of a Tenderloin SRO has grown into an ongoing conversation focused on the creation of new performance works emerging from an enduring collaboration between professional artists and formerly homeless resident artists of the neighborhood.
Skywatchers is structured on the belief that relationships are the first site of social change. Large-scale transformation begins with intimate, interpersonal exchange; we are all transformed in the process. Art and collective making transforms lives, embodies our interconnectedness, and infuses our lives with agency, possibility, and increased vitality.
Since the inception of the project ABD/Skywatchers has created or collaborated on a repertoire of twenty multidisciplinary works and over forty events that range from formal- and site-specific performance, to intervention, ritual, visual art, and multi-media work as part of a long-term community-embedded social practice. Under Bluethenthal's artistic direction, the Skywatchers Ensemble has created several projects over the past few years, including: I GOT A TRUTH TO TELL (2017), At the Table: VOICES and VISIONS (2018 and 2019 respectively), Queer As A Tuesday Night and Queer as a Tuesday Night: Ms. Carol (2018), Inside Hotel Iroquois (2019), A Love Extreme (2019), and Came Here to Live: Resilience and Resistance in the Containment Zone (2019).
ABD initiated the Skywatchers program in collaboration with Community Housing Partnership (CHP) and the Luggage Store Gallery.
Skywatchers is…
a. Collaborative
b. Resident-Centered
c. Change-Making
d. Community Building
e. Connective
f.  Humanizing
For more information contact Senior Program Manager, Emelia Martinez Brumbaugh at jj24@abdproductions.org