SKYWATCHERS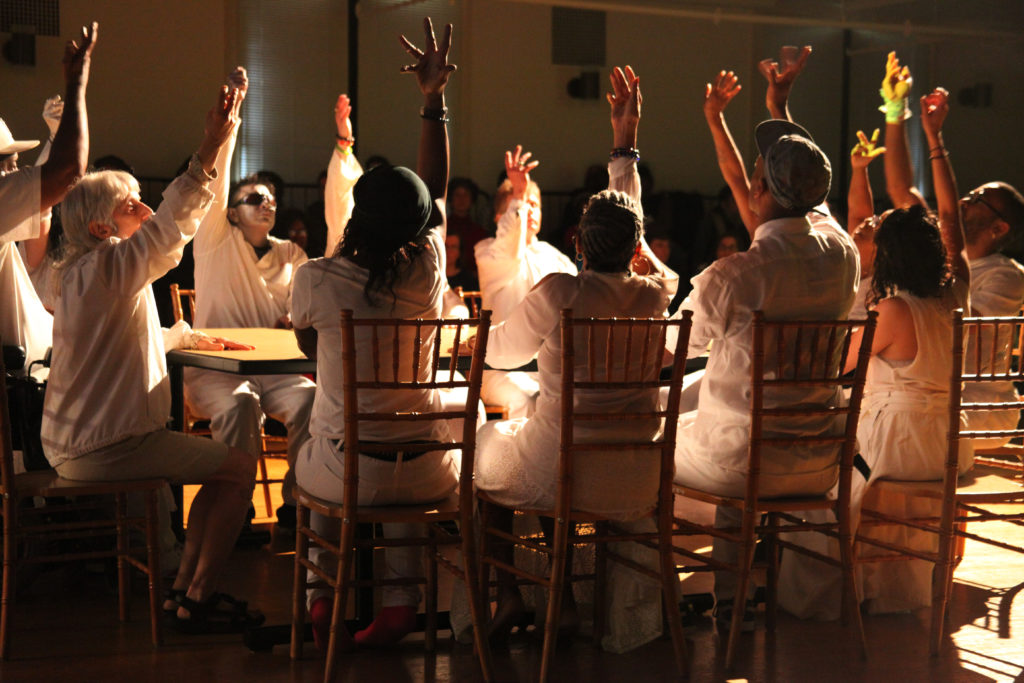 Up Next:
Came Here to Live:
Resilience and Resistance in the Containment Zone
Friday through Sun, November 22-24
CounterPulse, 80 Turk Street, San Francisco
About:
Since 2011 Skywatchers has been bringing residents of San Francisco's Tenderloin District into partnership with professional artists to create multi-disciplinary, site-specific performance installations that are of, by, and for the community, that amplify the rich and complex stories, life experiences, and talents of community members. ABD initiated the Skywatchers program in collaboration with Community Housing Project (CHP) and the Luggage Store Gallery.
Skywatchers is structured on the belief that relationships are the first site of social change. Large-scale transformation begins with intimate, interpersonal exchange; we are all transformed in the process. Art and collective making transforms lives, embodies our interconnectedness, and infuses our lives with agency, possibility, and increased vitality.
Skywatchers is…
a. Collaborative
b. Resident-Centered
c. Change-Making
d. Community Building
e. Connective
f. Transformative
Find a selection of Skywatchers articles below!
For more information contact Senior Program Manager, Emelia Martinez Brumbaugh at jj24@abdproductions.org