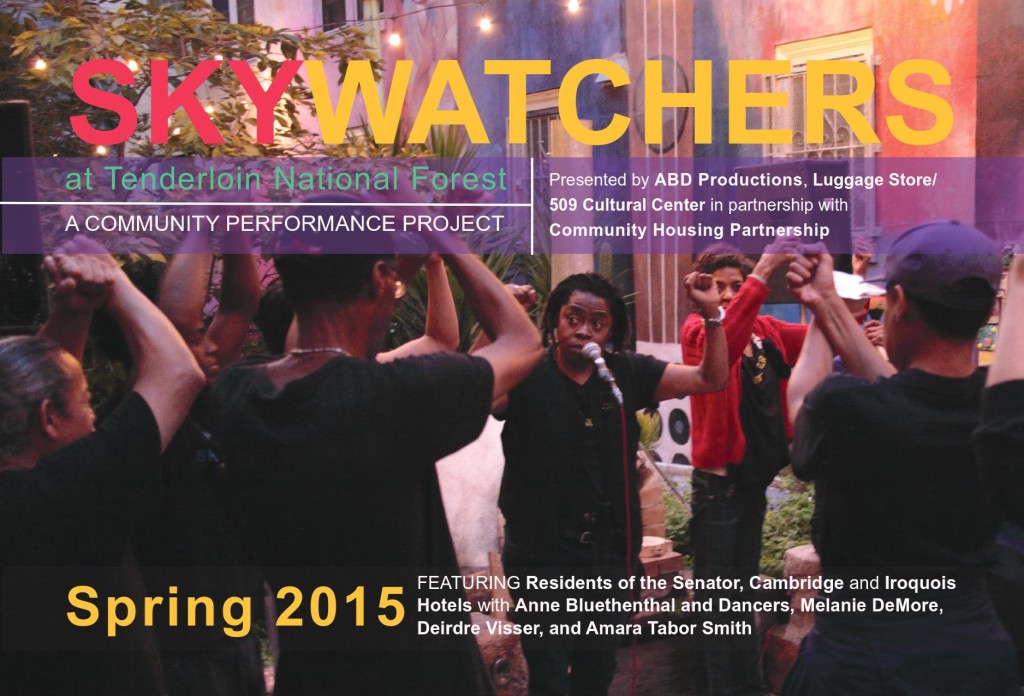 Our Spring 2015 season of Skywatchers kicks off on Wednesday, February 18th!
We are thrilled to host our first event of the season with our resident artists at The Iroquois Hotel!
835 O'Farrell Street, San Francisco, CA
Skywatchers presents an evening of story, song, and spoken word with a special guest, co-MC, Elliot Weiss! We'll be featuring the Skywatcher drumming ensemble with Bobby Hayes and many others, who will be jamming and accompanying improvisational dance. Bring your work, take the mic, and share your story! Or just come witness the sharing, and be part of a growing community-based action in the Tenderloin!
Join the Facebook event here for updates!