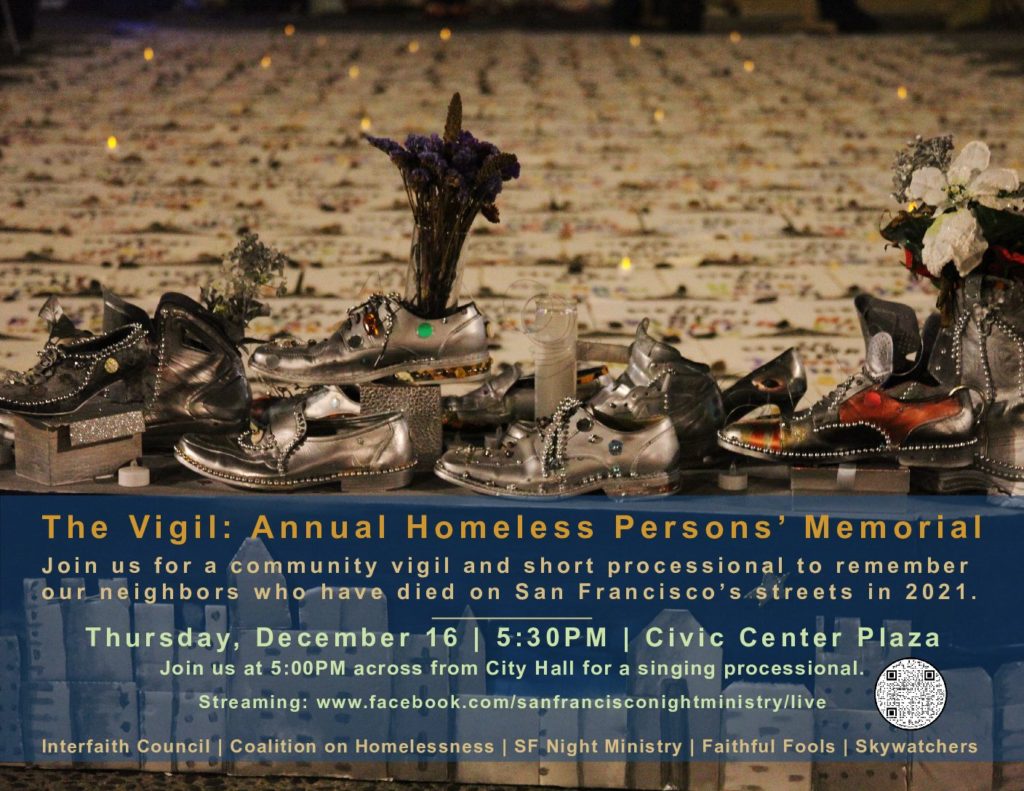 Annual Homeless Persons Memorial Vigil
Thursday, December 16th, 5:30-7:30 pm PT
San Francisco Civic Center Plaza
Join us—people of all faiths, or no faith—to remember our neighbors who have died this year while living on the streets and on the margins of San Francisco.
Watch the Vigil live online on 12/16 starting at 5:30 PM (PST) at: www.facebook.com/sanfrancisconightministry/live/
Watch the Vigil live in-person, with pandemic protocols, at Civic Center Plaza by City Hall starting 5:00 PM on 12/16.
There will also be a processional starting at 5:00 PM in the same location for anyone who is able to arrive earlier.
In silence, in prayer, in song we'll remember them, honor them, mourn our loss, reach out to each other for comfort and hope, and show our solidarity in working for change.
Share our facebook event, spread the word, and join us!