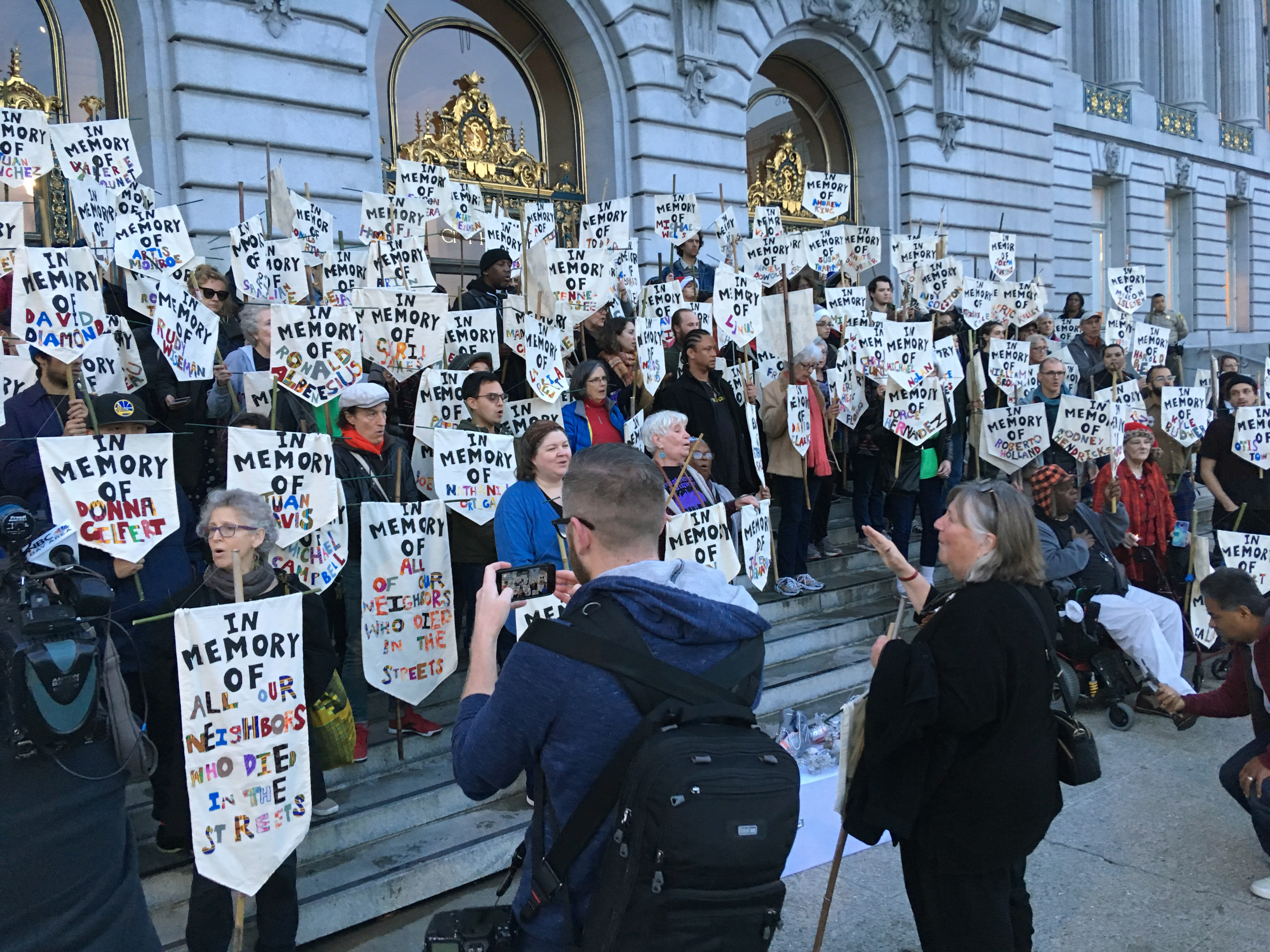 The Memorials Project
An annual artistic intervention and processional led by Choral Director Melanie DeMore honoring those who died on the streets in SF each year. Hundreds of people from around the Bay Area gathered to carry handmade banners bearing the names of each of the deceased to the steps of City Hall, making a typically unseen and tragic reality visible.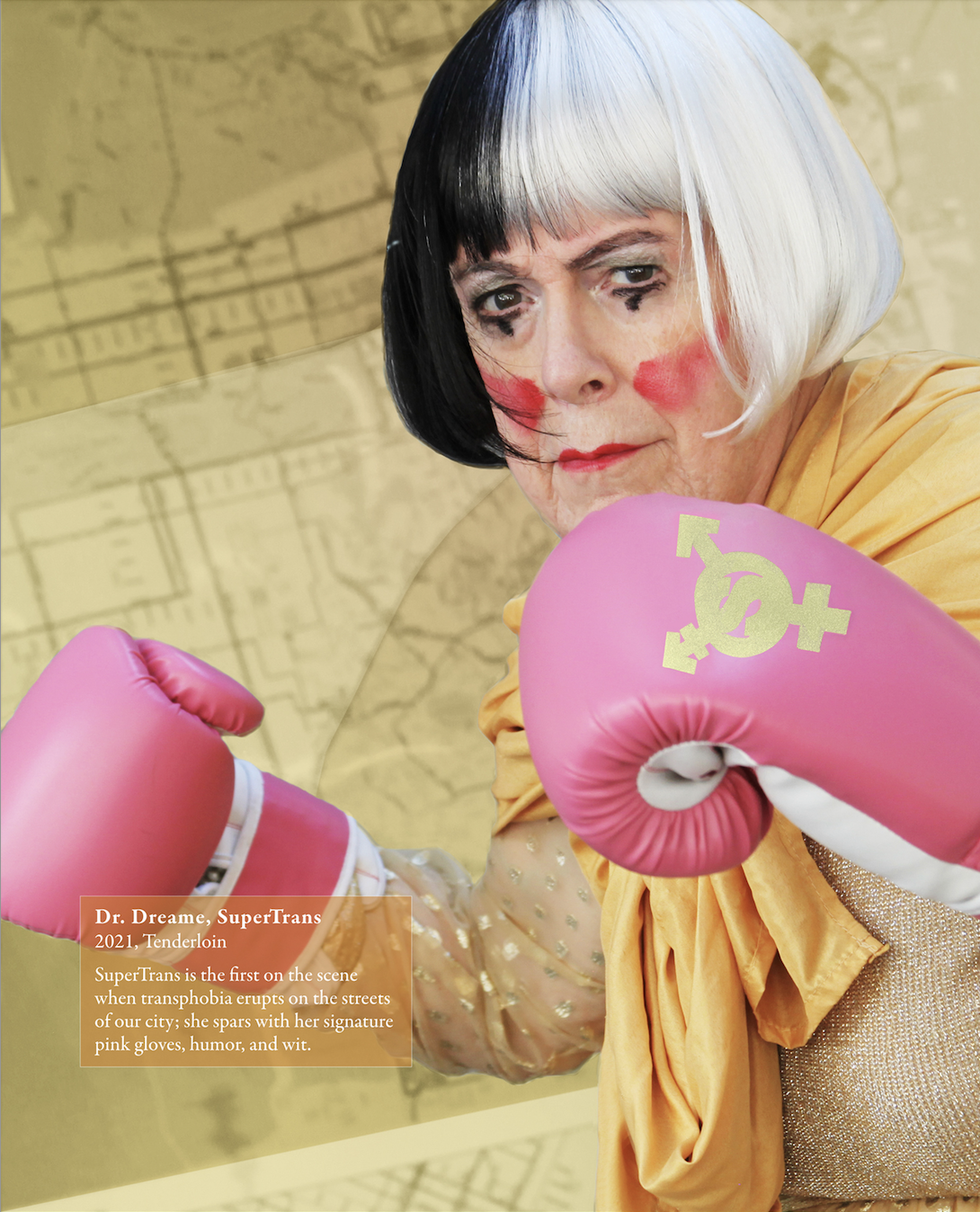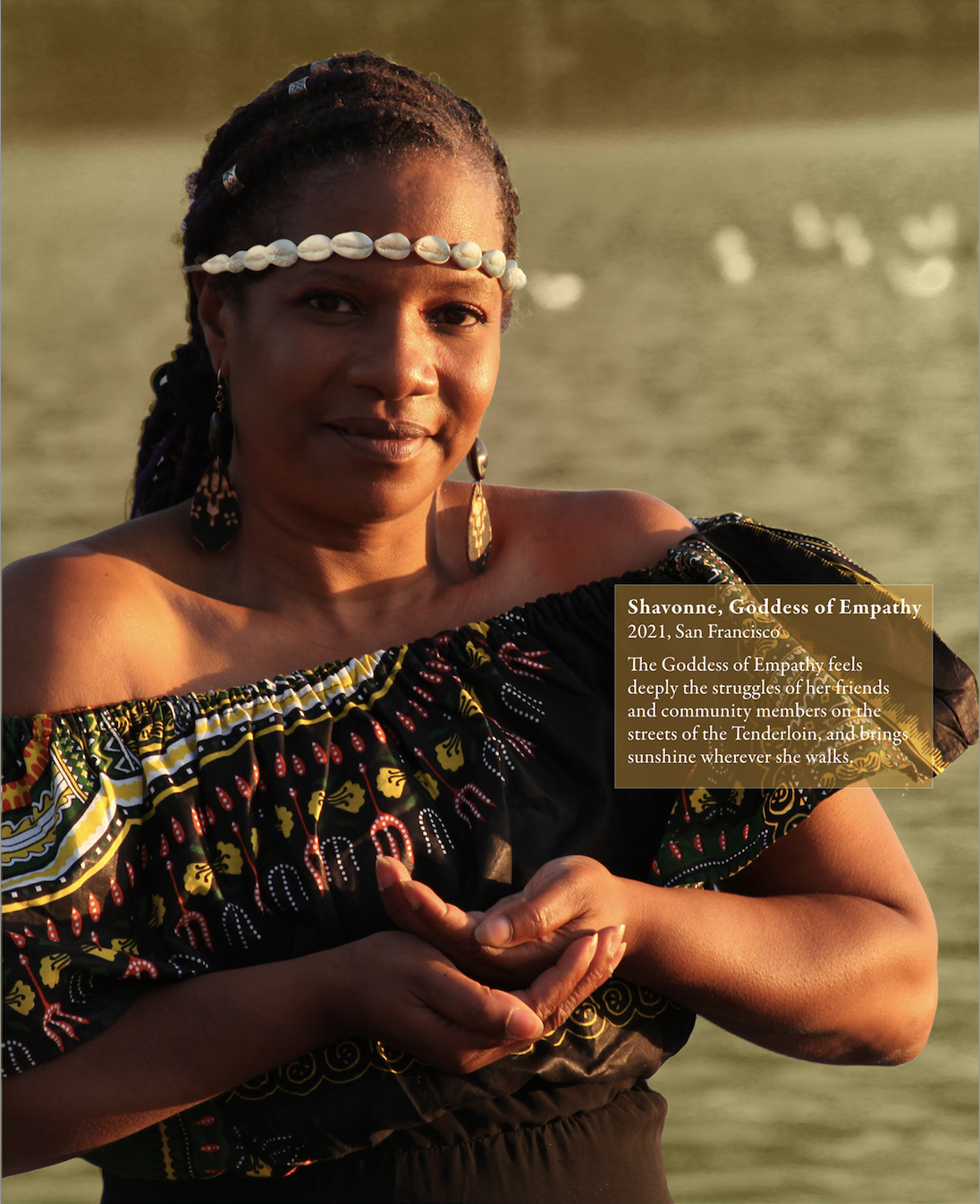 Opulence Portraits
An ongoing performative photography series that attempts to create a Tenderloin folklore, inviting local residents to dream up the most opulent, lavish, powerful, and regal versions of themselves.